The prospect of the Panguna mine reopening has fascinated me for a number of years; potentially because it seemed beyond improbably for so many years. Currently languishing in a tropical purgatory, the thought of it rising like a great rusted, overgrown Lazarus is easy to become attached to. Especially if, unlike me, you happen own shares in Bougainville Copper Limited. If you have kept an eye on the Australian stock market recently, you'll see they have risen dramatically. The exciting part about the potential reopening of the mine, that it has even been discussed, gives the best indicator of Bougainville's sure but steady rise.
The political analysis out there will be licking their lips or trembling with manic fear at the thought of who might contribute to the reopening of the mine. China could certainly use some more copper and gold to manufacture munitions and who-knows-what-else in its quest to further dominate the region.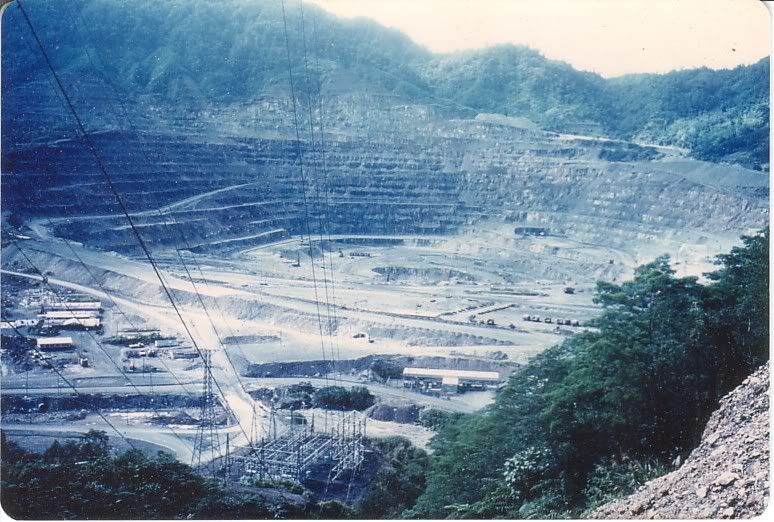 All this aside, we'll wait and see what happens. The closure of the mine may no longer be fresh in everyone's mind, but you can guarantee pretty well all stakeholders other than the landowners want it open. And it seems they are open to the idea. One this is for sure though, and that is that without a fair and equitable deal, no amount of time and discussion will make a difference. You can be sure that without a fair and responsible deal being maintained, Sandline won't be needed to keep the peace, the locals will do that quite comfortably by themselves by shutting down the mine.
Apart from the signals sent by the BOC share price, politically Bougainville appears to be maturing and tensions further mellowing. The Autonomous Bougainville Government and Bougainville Freedom Fighters recently signed an MOU to ensure that the Bougainville Games were held without incident, and long standing roadblocks have been lifted. These are small steps, but they represent stability.
To think Bougainville is now a land of milk and honey would be madness, but compared to much of PNG and the Pacific, things are looking up. There is still tension, there are issues with the Carteret Islanders' resettlement, the Autonomous Government has plenty of issues facing it, and development is slow. But, and it is a big but, developments at Panguna maybe a bellwether for the province as a whole. The prospect raises more questions and concerns that in solves – the attention a resource-hungry China will pay to the island not being the least of them – but opportunities abound for many if the mine does reopen. We'll watch this space.
Questions, comments, thoughts, retorts?